Announcement:
Roll-ups available
from 10.00 am till 12 midday

when greens available.
Members free – Non-members $8.00
Become a player
Club Maroochy players have the opportunity to play bowls at whatever level they choose. A great variety of bowls competitions are played regularly on our grass greens.
Social bowls – played on 5 or more occasions each week in various game formats to suit every discerning member.
Club Championships are played throughout the year at times selected to avoid clashes with other major events.
Competitions – members can represent the Club in the following: –

Pennants competition – a District Bowls Assoc event, played annually in Aug/Sept with finals in October. 8 Divisions with 2 or 3 teams of fours per side.
GR8's (Greater Eights) competition – played annually in Feb/Mar with sides of eight (8) competing in Fours and Pairs games.
Q7's competition – played in Feb/March, same as GR8's. Sides of 7seven (7) competing in Fours and Pairs games against Clubs from Brisbane to Sunshine Coast.

Winter Prelude – each year, commencing late June, Club Maroochy hosts a 8 day prelude to the "Winter Carnival of Bowls";  each day is a seperate event (mainly full day) comprising 3-4 games of pairs, triples, fours. Substantial prizemoney is provided by our generous sponsors.
Bowls Tournaments – many one day tournaments are played at Club Maroochy and many other District clubs; these are all available for members participation.
Coaching
Coaching is good for you!
Are you thinking about playing bowls, just starting out or an experienced player wanting to improve?  Then our experienced coaches have programs tailored to meet your needs, irrespective of age, experience, or level.
If you are relatively new to our game get started the right way, don't allow basic faults to become habits that are then hard to break – coaching is the answer.
If you've been around for a while, consider this. Would you drive your car for ten years without servicing it and ensuring it is roadworthy?  Would you go ten years without seeing a Doctor for a check up? Coaching has similar benefits – it may simply be to check and review techniques and ensure that no bad habits have crept in. The improvement may be as small as 1% but you will be rewarded when you pull off that one in a hundred shot that makes the game so worthwhile.
Fred Saunders (Coach Co-ordinator)      Mob: 0402 819 082    |    freds59@iinet.net.au
Regular coaching is performed on:
Wednesdays from 9:30am to 10:30am
Saturdays from 9:30am to 10:30am
Private coaching is available on request by contacting any of the coaches directly and making a request.
Accredited Coaches: –
Fred Saunders (Coordinator);  Frank Lindner;  Robin Salway;  Sue Liddelow;  Jill Guthrie;
(If you are interested in becoming a coach – please contact any of the coaching team and we will help you all the way)
Umpires
Club Maroochy currently has 8 Accredited Umpires. A creditable number of active Umpires for any Club. The provision of an Umpire is required for all Club championships; Tournament Events; District events; and whenever called upon by the Games Controller. Our Umpires are rostered to share the load and ensure we meet the needs of the Club.
Any Member of the Club who wishes to become an Umpire, Marker or Measurer; should contact Frank Lindner on 0422 071 505.
Accredited Umpires: –
Peter Bartley, Gary Barton, Marcia Gill , Frank Lindner,  John Oxenham, Rick Paris, Art Styles, Sherrin Warren
Barefoot Bowls
In recent years the popularity of using our bowls greens for enjoyment and celebration has exploded.
Barefoot bowls is a fun pastime where groups of all ages can enjoy the thrill of  'rolling a bowl'  on our beautiful grass greens.
Combine the bowls with some delicious finger food or a sit down meal in the restaurant.
More information is available HERE
Greens and resources
Club Maroochy is fortunate to have three (3) grass greens; tenderly cared for by our professional greenkeeper Richard Scott.
Richard had the courage and tenacity to take on a tremendous challenge when our greens were 'not' what we desired and others before him had failed to overcome the problems.
Problems with greens will never go away, however, we have every confidence that Richard will provide Club Maroochy with greens that rank among the "best" on the Sunshine Coast.
Our greens are backed up by resources that allow us to host District, State and National events.
Bowls Committee
Men's President: Mark Payne
Ladies President: Vacant
Vice President:  Steve Cornish
Bowls Secretary: Shirley Cornish
Coach Coordinator: Fred Saunders
Umpire Coordinator: Sherrin Warren
Games Room Coord: Mark Payne
Events Coord: Mark Payne
Facilities
Our clubhouse may be a few years old "but" it provides a wonderful atmosphere that is enjoyed by bowlers, social members and general public right throughout the year.
Our bar can provide your choice of beers, wines and other popular drinks.
Our restaurant has an enviable reputation for it's food.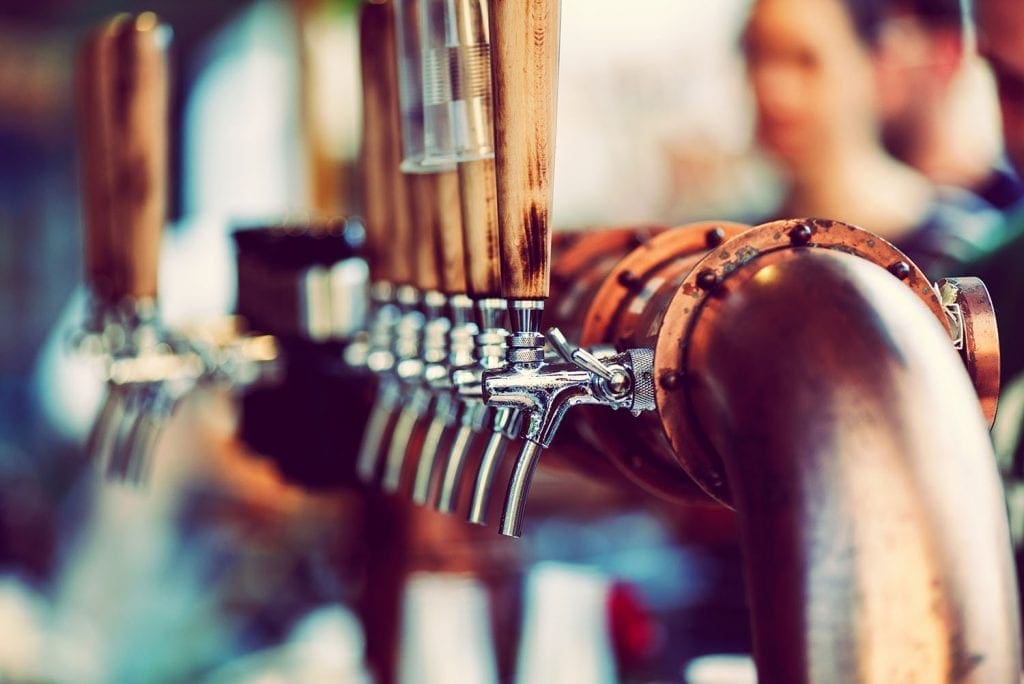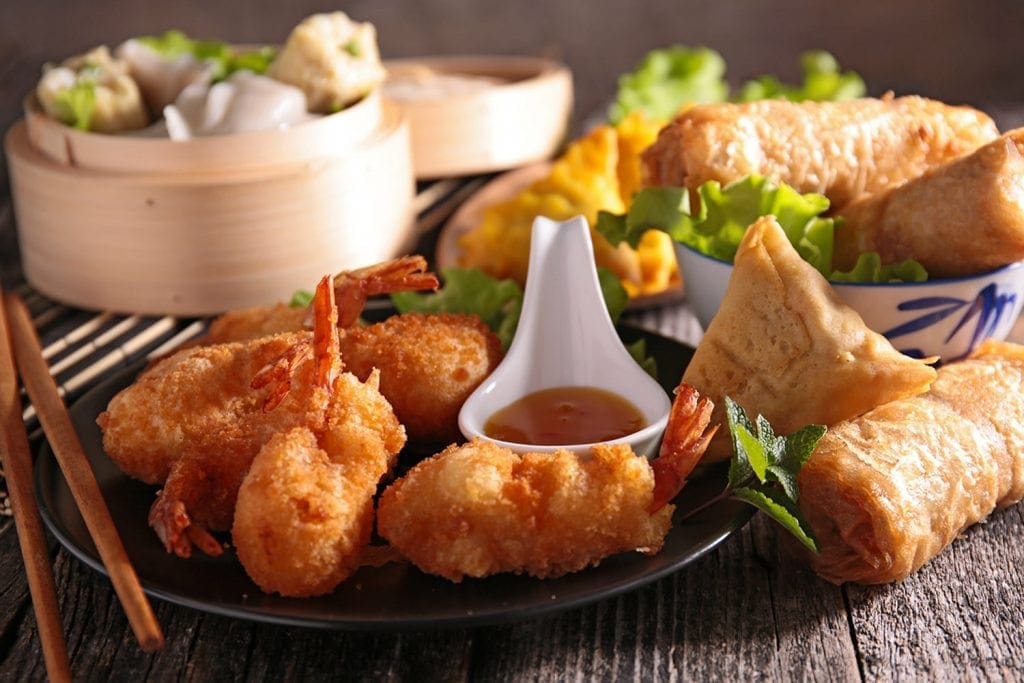 Find us at:
23 Memorial Ave,
Cotton Tree, QLD 4558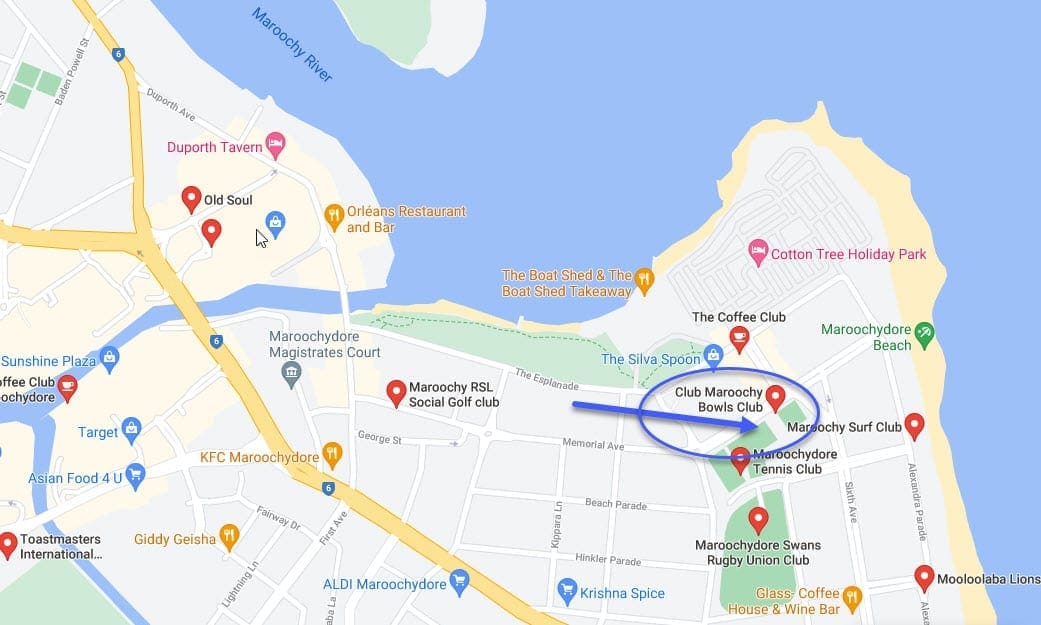 Thanks to our following sponsors for their support.