Enjoy your experience with us at Club Maroochy. No previous experience is required as Club members will be available to help and give basic instructions. Our greens are 100% natural grass and outdoors which makes for a great day in the sunshine. BOOKINGS ESSENTIAL!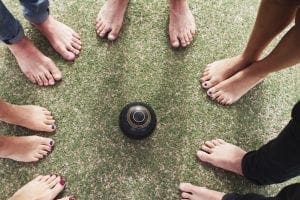 No food or drinks are permitted on greens at any time.
Flat soled shoes ONLY are allowed on greens. Thongs or bare feet are acceptable for barefoot bowls.
The "No smoking" policy MUST be adhered to.  There are designated smoking areas around each green.(DOSA)
Care must be taken on the edge of the greens. Sitting on the bank and placing feet in or near the ditches is strictly prohibited.
No Driving or Throwing fast bowls due to the risk of serious injury.
Supervision of children is the responsibility of the parent or guardian (NOT the BFB helpers). Minimum age for BFBowlers is 10.
$12 p.p. for adults & $10 p.p. for children. Modern coloured bowls are included in the price. Upon arrival please pay the bar staff and you will be issued with a wrist band and shown to the green. A $36 non-refundable deposit is required to secure your booking.
Games may take up to 2 hours, however, you can finish whenever you like.
How old do you need to be?
Children must be over 10 years old to play, children must be supervised at all times. If not playing, children must remain off the greens.
Each player bowls two bowls from a mat that is located at one end of the green towards the little white ball (Jack). The aim is to get your bowl as close to the Jack as possible. The team closest to the Jack wins the end and gets a point. An end is completed when all players on the rink (lane) have played both bowls.
A $36 deposit is required to secure your booking. You can pay over the phone with a credit card or by coming into the Club. This amount will be deducted at the time of your visit.
Flat soled footwear (no heels) or bare feet (shoes are required to be worn in the Club). Clean casual shorts, trousers, a t-shirt or collared shirt.
As the Club is fully licenced, no alcoholic beverages are permitted to be brought on to the premises. The Bar staff can set up a bar tab. you will need to leave your credit card with them until the tab is settled.
Platters: – Enjoy cheese platters, party packs or pizzas whilst playing. Orders need to be placed at least 72 hours (weekdays) prior to your booking.
Our popular Chinese Restaurant can provide finger food options, or you can have a sit-down meal after the game Please ask for a menu should you require catering. We do not permit self-catering.
Find us at:
23 Memorial Ave,
Cotton Tree, QLD 4558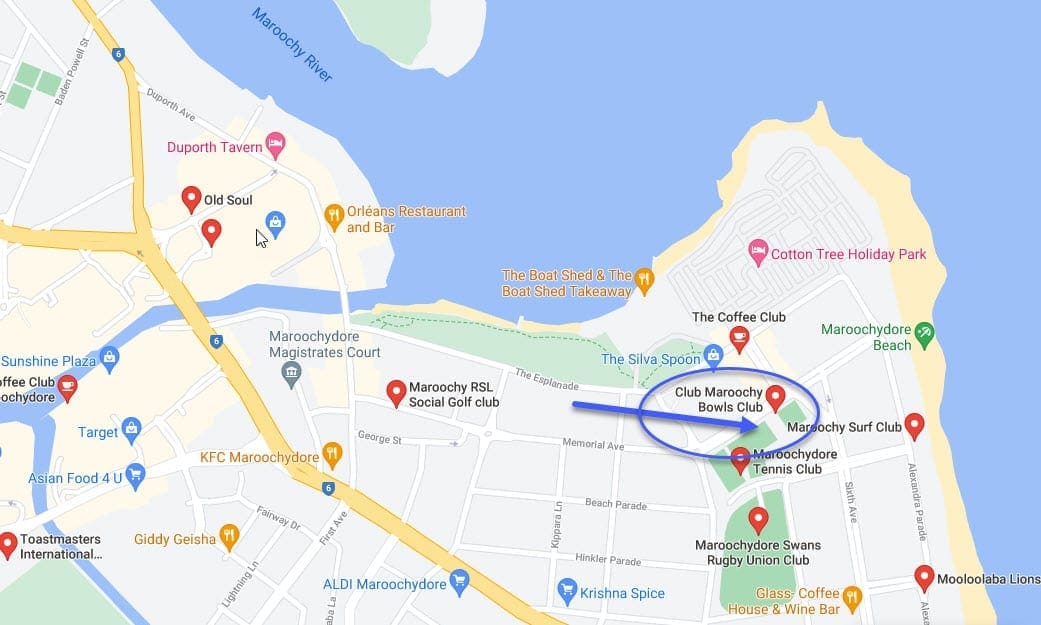 Thanks to our following sponsors for their support.