Member Hours are provided usually on: –
Fri         5.30 – 6.30
Sun       2.00 – 4.00
Public Holidays and major event days may vary; please check to be sure.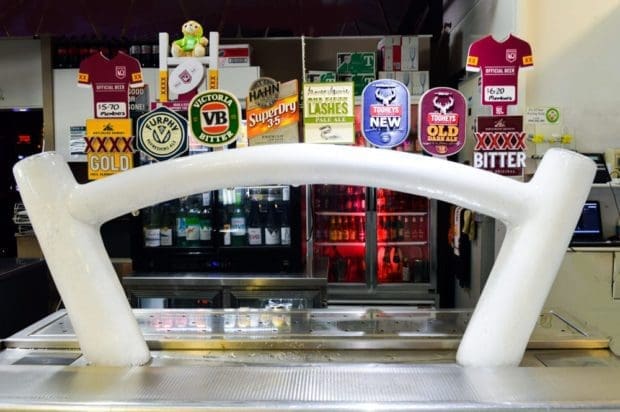 CLUB MAROOCHY BAR
Club Maroochy provides a quality range of icy cold traditional, contemporary, easy drinking and craft draught beers for patrons to savour.

From 'Old School' beers such as XXXX Bitter and Tooheys New and Old, favourites XXXX Gold and Hahn, to more modern drops such as  Ironjack , XXXX Dry and Furphy, with craft beers from Eumundi and James Squire.

Club Maroochy provides quality product with competitively priced members discounts, specials and  promotions.

For the wine enthusiast we have a diverse portfolio for the discerning palate and the budget conscious alike.

From Marlborough Sauvignon Blanc to Barossa Shiraz . Award winning wines from the Riverina and Tasmania's finest. All complemented by an enviable selection of by the glass and bottle Bubbles. Not to mention Organic Chardonnay and a zero alcohol option.

Our piccolo selection extends to Rose, Sparkling Moscato, Prosecco and Pinot Grigio. All at appealing prices.

The tiered spirit collection with the convenience of Ready To Drink product is perfect for sitting in the TAB, watching FOXTEL or sitting out on the deck as part of a Barefoot Bowls experience.
Mon:
10am – 8pm
Tues – Thurs:
10am – 10pm
Fri – Sat:
10am – 10pm*
Sun:
11am – 8pm
*Extended hours to midnight available.
**Public holidays may vary.
MINIMUM STANDARD OF DRESS FOR ENTRY TO CLUB
Clean and tidy casual attire.
Footwear must be worn at all times (thongs permitted)
The following are not allowed to be worn:
Football Shorts
Sports, Dirty Work or Revealing Singlets
Swimwear, Bike Shorts or Leotards
Stained, torn, dirty, ripped or excessively frayed clothing
Clothing with obscene or offensive slogans or pictures
Training Apparel
Work Overalls (after 7 pm)
NO levels of personal hygiene which are offensive to others
The Management reserve the right to refuse entry to anyone deemed to be not suitably attired.
Thank you for respecting our Dress Code.
Find us at:
23 Memorial Ave,
Cotton Tree, QLD 4558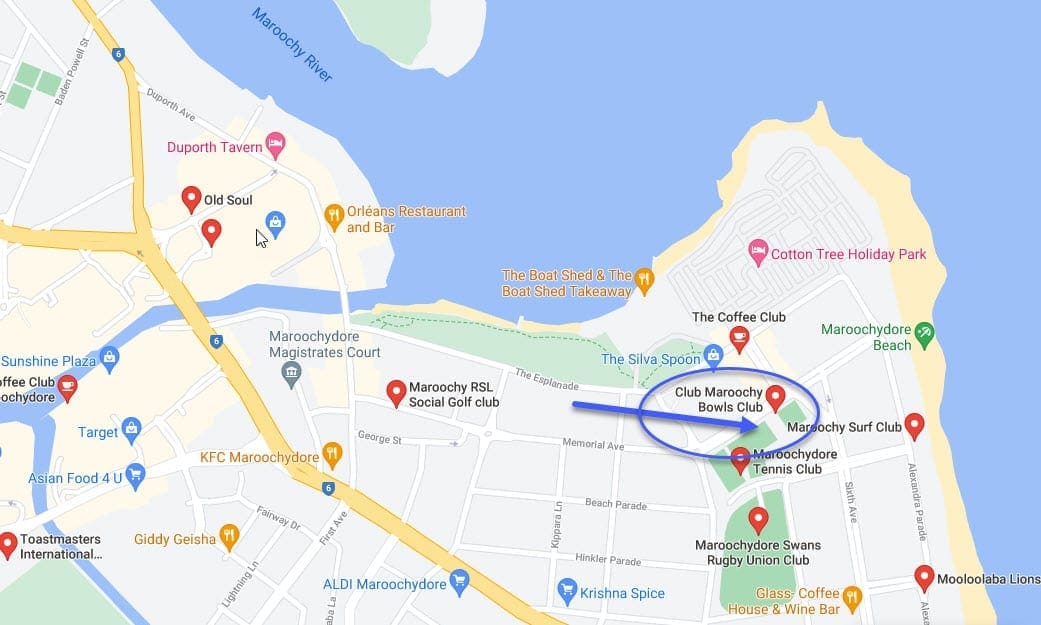 Thanks to our following sponsors for their support.